Become a real Mayador!! What would you think of a game that lets you make your own cider (Asturian natural, sparkling or alcohol-free) and invite your friends to a "culín" or glass of cider?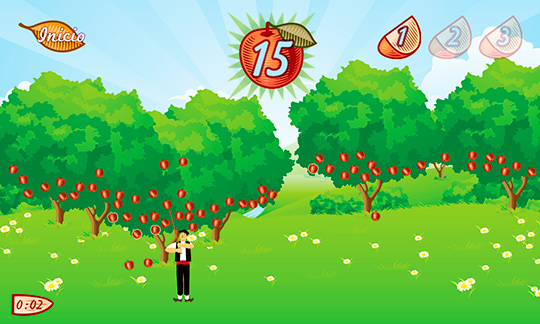 The Game
With the game Mayador you will be able to elaborate your own virtual cider in the ancient Asturian style, but you will to work hard. First of all you will have to knock down the apples from the trees…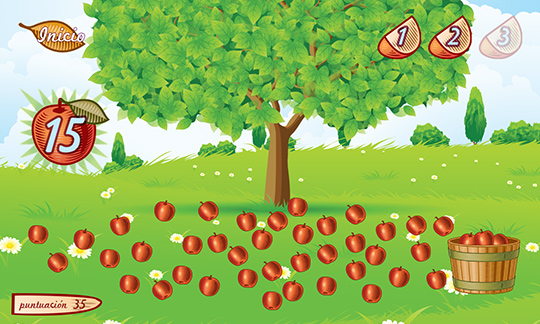 The "mayado"
…then pick them up and finally grab firmly the "mayu" and smash the apples, hardly by the way, to fill the bottles with the cider type you have chosen previously (Asturian natural, sparkling or alcohol-free).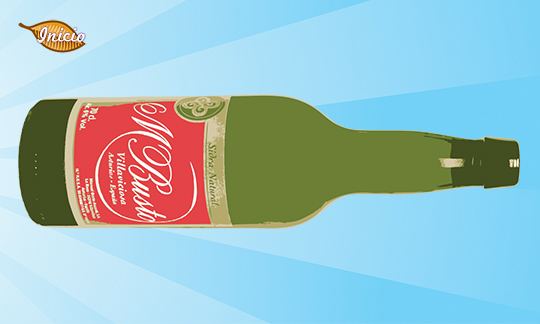 Share cider
And  then you can enjoy with your friends and invite them a drink. So, you prefer to pour? No problem at all, with two mobiles you can pour without splashing a bit. One cell phone is the bottle and another one the glass! Finally why not become a real Mayador and upload your own characterized picture to our fanpage.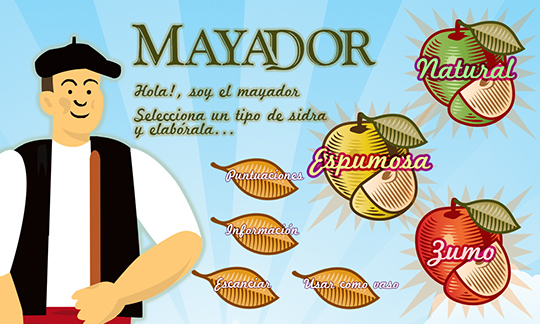 The social "mayador"
After filling the bottles the player can invite his friends to a glass of sparkling cider, a glass of apple juice and even more surprising, to pour a "culín" of cider with tho cell phones one doing the bottle role and nother the glass one.Without the slightest splash.

Mayador Cider was founded in 1939 by Manuel Busto Amandi, and until the 1966 made just Asturian natural cider his name, Manuel Busto, as label. In that year he began to diversify its production under the Mayador label and made famous the slogan: "of cider the inventor was a humble "mayador" (apple smasher)".Nowadays Manuel Busto Amandi S.A., Mayador Cider continues to be a familiar business that produces 21 products of ciders, cider vinegars and sparkling juices and exports to over 60 countries.  In 2014 it will be 75 years of the founding of the company and there is nothing better than to invite all the fans of the cider or apple juice to become genuine apple smashers or "mayadores".

"It is very funny and hypnotic, even relaxing. My little boy has fun picking apples and putting them in the basket, is his favorite part."

− Ana, Spain
"It is mostly a tool to toast friends and family. I love the world of cider and this APP has a special grace, because it has a century-old tradition to the screen of a phone."

− Juan Carlos, Spain
"The virtual pouring is the biggest geek stuff I've seen in a long time, let alone the ability to put your face to Mayador and send it to colleagues. He has a point."

− José Luis, Spain